We kicked off the off road season at the Sand Sports Super Show!!
"Style, sound and performance are the three pillars of our brand," said Vance & Hines President Mike Kennedy. "We knew we wanted to enter the side-by-side market with a bold statement about Vance & Hines. Not just great performance, not just great sound, but also a style that totally transforms the rear of the vehicle. I think our team nailed it, and I can't wait to show it to customers this weekend."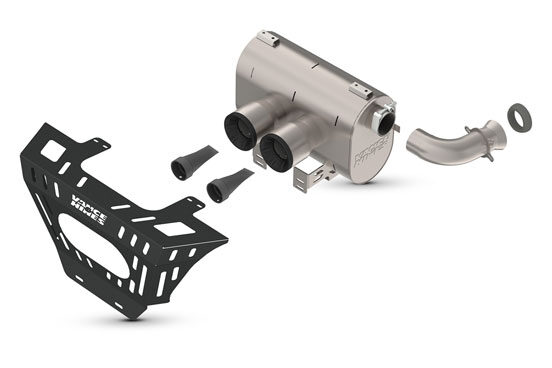 Every aspect of the new line of exhaust systems has been tailored to meet the rigorous demands of off-roading, from heavy-duty bracketry to an automotive-grade, all-mechanical muffler design that is maintenance-free. Each of the systems produces power gains along with a deeper and more satisfying growl, while still meeting SAE J1287 sound standards and complying with EPA emissions criteria. All the units are equipped with US Forest Service compliant spark arrestors.
Vance & Hines has been creating race-winning systems for the Yamaha Powersports1.com racing team since 2020, with drivers Rod and Owen VanEperen, earning four SxS championships over the past three seasons. Those learnings from the track have enabled the company to develop the Mojave Eliminator Series, testing and refining the new systems at the Vance & Hines Off Road Proving Grounds in the Mojave Desert.
All of the systems are visually striking and change the look of the rear of the unit with a laser-cut rear guard featuring the Vance & Hines logo. The 4-inch, dual-tip, center exits with CNC-machined billet end caps reaffirm to riders left in the dust that this system delivers the sound, performance and style that Vance & Hines is known for. 
The initial launch of the series includes three part numbers which fit Honda, Polaris and Can-Am units dating from 2017 to today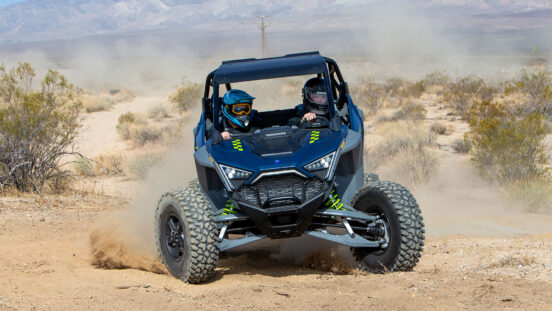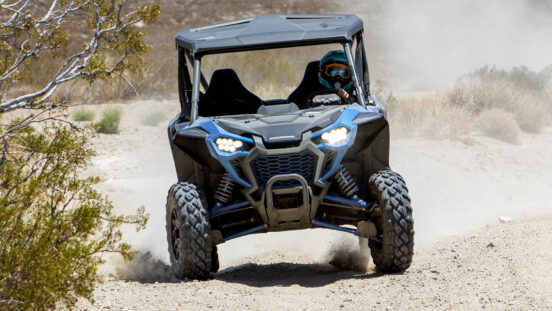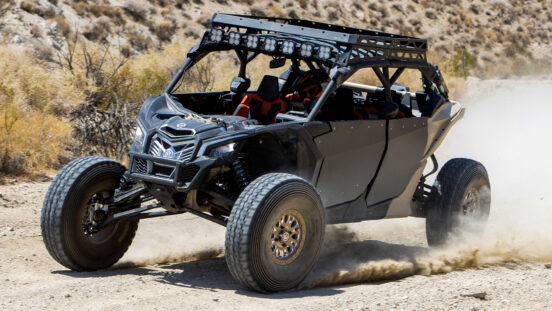 #Vanceandhines
#vhpower
#missionfoods
#suzuki
#USNats
#BigGo
#NHRACampingWorld
#SpeedForAll
#NHRAonFOX