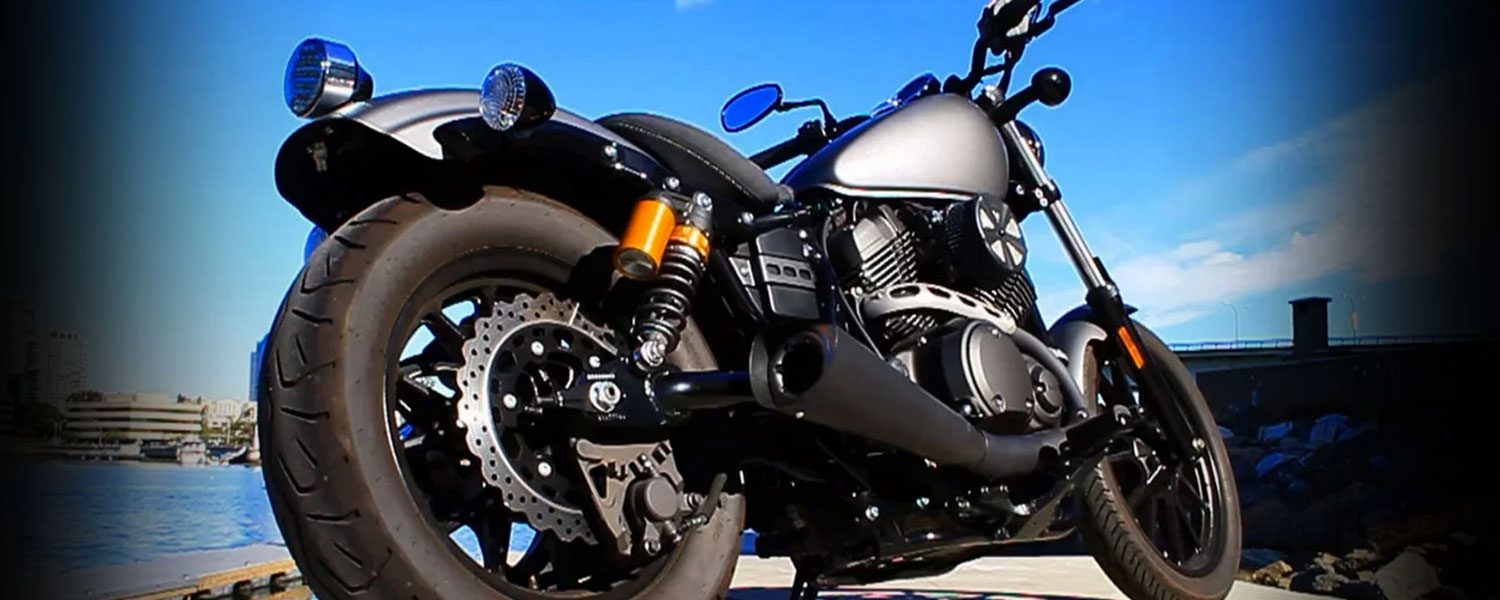 Vance & Hines is proud to introduce its Twin Slash Staggered 2-into-2 Power Chamber exhaust system and Competition Series slip-on for the Yamaha Bolt.
The angular upsweeping muffler design of the Competition Series slip-on is the consummate enhancement to the Bolt's bold back-to-basics style. Formed in lightweight stainless steel and coated in high temperature ceramic with laser-etched Vance & Hines logo, the Competition Series slip-on also features a machined billet end cap in matte chrome to match the finish of the factory header heat shields of the Bolt.
With an aggressive deep tone thanks to its fiberglass wrapped perforated core, the Competition Series slip-on brings the Bolt to life in a big way, but still retains the versatility to be fitted with an optional sound insert to measure the exhaust note.
Inspired by the Bolt's "old school style meets modern performance", Twin Slash Staggered takes the classic looks of long and low drag style pipes with wraparound headers, and applies the modern features of full coverage heat shields for a durable matte black finish and the Power Chamber hidden crossover for more responsive performance.
For More Information: https://bolt.vanceandhines.com/
Learn more YAMAHA BOLT SLIP-ON AND TWIN SLASH on VANCE & HINES NEWS